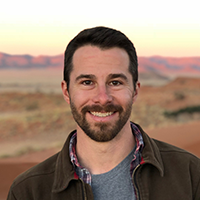 I'm Kerry Gathers. I'm a consultant with Esri, and I help our customers in New York City government agencies make the most of our technology to solve some of the City's greatest challenges. I previously worked as an analyst with the NYC Department of City Planning, where I leveraged the agency's data and expertise to help planners work more effectively and empower other city stakeholders to participate in the planning process. Before coming to NYC, I spent four years leading GIS projects in the Countywide Planning Division of the Prince George's County (MD) Planning Department.
I have a BA in sociology and MA in geography from the University of Georgia, and a graduate certificate in web mapping from the University of Kentucky's New Maps Plus program.
I live in Brooklyn, NY, and have a very good dog named Rookie.